When Suby logged on, he travelled across the bay from Lionsden and dug a hole into the side of the mountain for his home. Although Suby can build amazingly large and efficient mob farms, building houses is not his forte.
JadedPixxie took pity on the poor man who was streaming from his hole in the wall for the world to see. Suby needed an upgrade. As a surprize, JadedPixxie logged on and built him housing that could better suit his needs.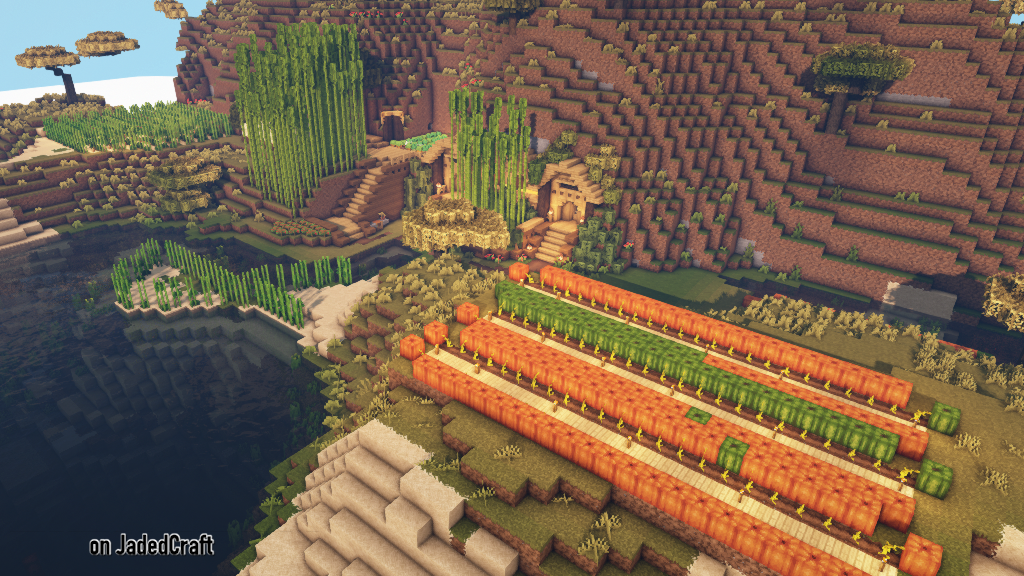 Suby has become a bit of a pumpkin and melon farmer on our server and has been creating large farms to use for trading with his villagers. Jaded made sure he had cats to protect all of the farms.