Within the center of Lionsden, near the Shopping District, proudly sits the Nether Portal. Any member may use this portal for their neither needs.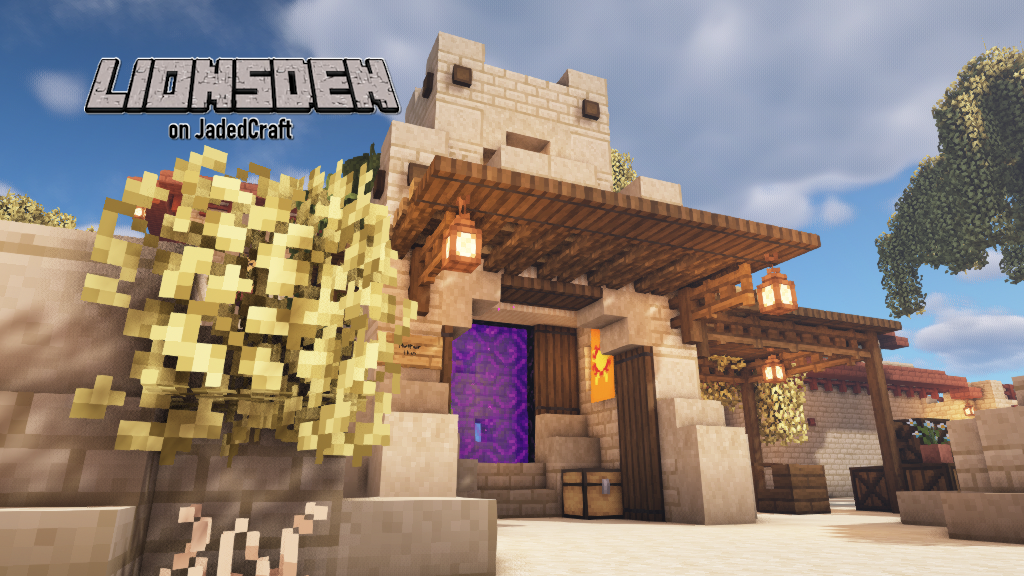 ---
Upon entering the nether, you will notice the area around this portal is made of sandstone to let it stand out from other personal portals.
Please note, these images are from the 1.15.2 version of the Nether. When we updated to 1.16.1, we completely reset the Nether and are in the process of building a new hub. Images to follow, soon.
Happy travels, friends! ♥