To keep our server a family friendly place, please refer to the rules posted below. Anyone caught breaking these rules will be banned from the server. If you or your child has issues with another member, please make note of that member's name and the offense and contact the Admin.
Members are encouraged to join our Discord to keep up to date of happenings on the server.
For enjoyment, and that of the other members, please abide by these simple rules.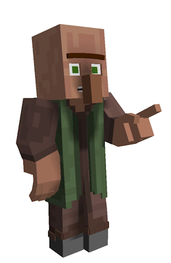 No griefing, destroying builds or raiding another member's base/builds. Many members do not mind sharing resources, but be polite and ask first.
There are community mines, shops and a nether portal for everyone to share. These are located in our main town, Lionsden. You are welcome to venture off and start your own community.
The use of Xray mods is not permitted.
Be respectful of other members. We do not tolerate racism or hate.
We welcome streaming of the server 🙂
Use signs to indicate home ownership, so other members can easily see who lives there.
​Server owners reserve the right to add to or modify these rules at any time.​