With an active server, it becomes increasingly difficult to find certain resources. We believe in adding "quality of life" enhancements. Remember, if you prefer a completely vanilla experience, you do not have to use these recipes.
Our crafting tweaks are sourced from Vanilla Tweaks.
Rotten Flesh to Leather
Smelt rotten flesh into leather.
---
Wool to String
Break blocks of wool down into string.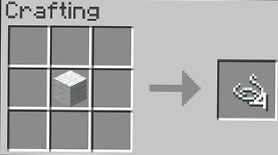 ---
Craftable Black Dye
Use charcoal to make black dye.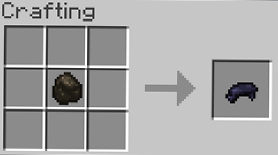 ---
Craftable Gravel
Use flint to make gravel.
---
Craftable Nametags
Use iron, paper and string to craft name tags.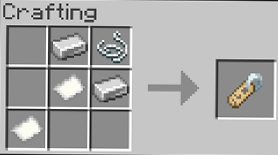 ---
Craftable Bundles
Use regular leather and string to craft bundles.
---
Craftable Blackstone
Craft Blackstone using basalt and coal/charcoal.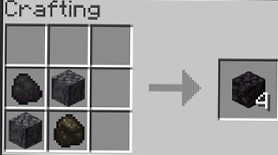 ---
Blackstone Cobblestone
Use blackstone in recipes that normally require cobblestone.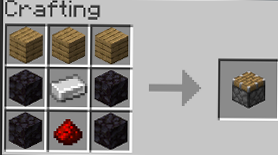 ---
Craftable Golden Apples
Craft your own golden apples.