As the server quickly matures, new shops are popping up on Mushroom Grove Island!
There's still plenty of time to add your own shop too!
---
FSVids was able to quickly build himself and iron farm and is now selling stacks of iron and gold from the Miner's Hut. He is building quite a massive castle-scape and rumour has it, if you are in the market for iron, he will trade for almost anything!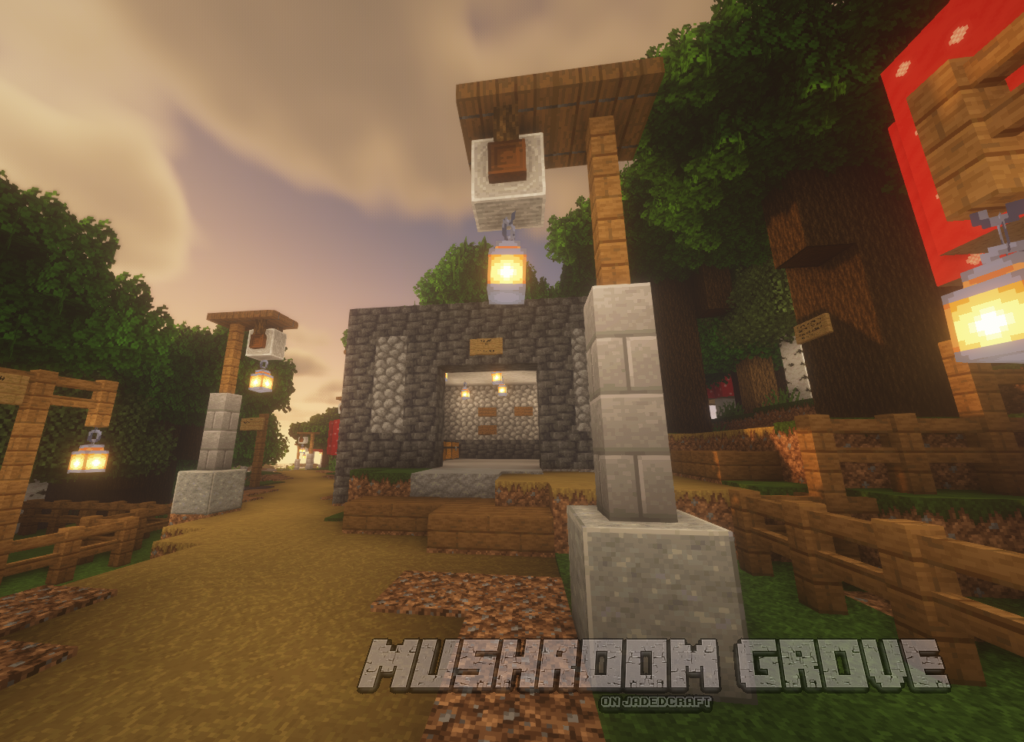 ---
Xavakai has once again added his Stone Shop! As an avid miner, he always has cobble and stone blocks to spare. Check out the Stone Shop if you need these basic building materials.
---
If she is not building, you can usually find Jaded on the hunt for more flowers. Her Flower Shop will be opening soon in the shopping district!
As always,
HAPPY MINING, FRIENDS ♥