Dreamlight Valley took to Twitter yesterday to announce the next patch update. This patch, which will roll out in approximately 3wks, will focus on several bug fixes. The primary concerns will be on preventing progress loss, issuing missing Founder Packs rewards, and console crashes. This update will have over 40 bug fixes, including PS4 optimizations, lighting VFX, various quest fixes, audio distortion on the Switch, and rain not watering crops. Disney Dreamlight Valley is really working at getting this game polished before the free release next year.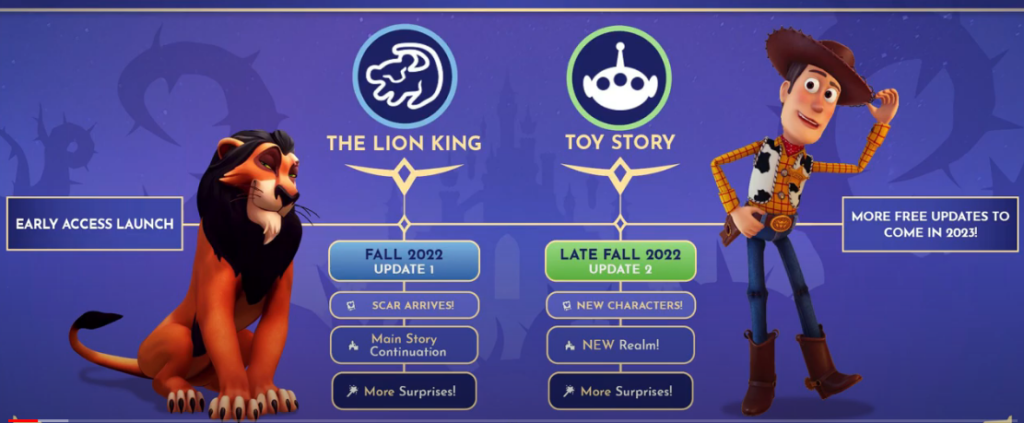 This update will also introduce Scar. Be sure to have the Sunlit Plateau unlocked before then. And in a bit of surprize, the Devs have announced there will be updates to the camera mode of the game as well as new avatar poses.
Like many others, I am thoroughly enjoying this game and I am so impressed with the content and the updates that are already rolling out.
Keep dreaming, friends ♥