I am excited to announce that JadedCraft has been updated to 1.16.1.
Some players have noticed some issues with the walls not rendering when using a texture pack – this is not a server issue, it has something to do with the texture pack files. After researching on Reddit and Discord, many people state that deleting the wall png files will correct the issue.
A few members and I have explored the nether a bit and our Lionsden portal spawned in a great location. We will be working on a nether hub shortly.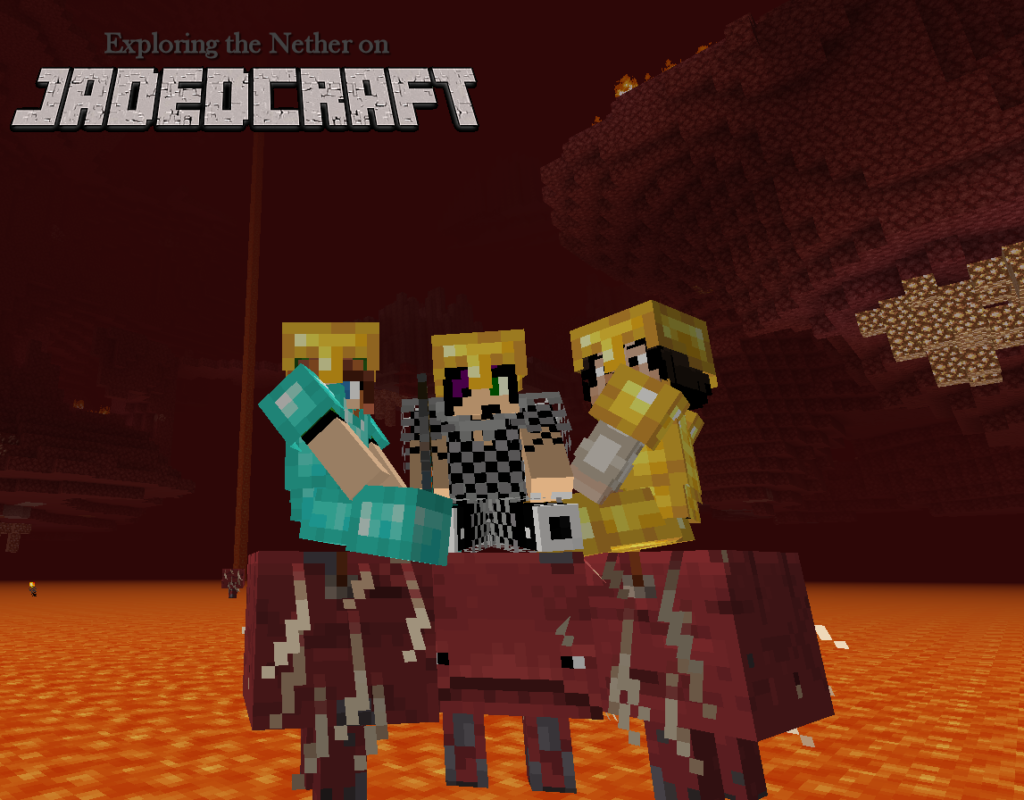 I have also made a small strider stable. You are welcome to use the striders here, but be sure to return them to the stable location.
The new nether is quite a dangerous place, but we look forward to seeing your builds!